Photo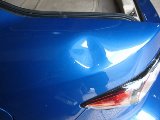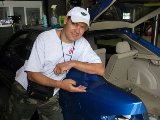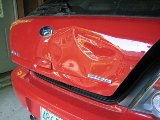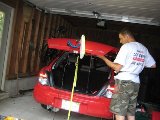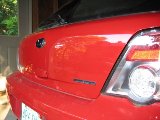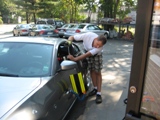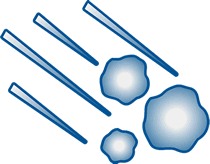 GOT HAIL OR ACORN DAMAGE?
VISIT "CONTACT US" FOR HAIL DAMAGE REPAIR
 As a idependent dent removal (PDR) company, we provide personalized car service in Boston Massachusetts area with special attention to every customer and job.
We are Mobile Boston, Ma and Metro West dent removal and hail repair company, that they aspire to be and operated directly by owner Arthur 
Boston Dent Pro Independent Paintless Dent Removal Company.
PDR Expert serving Worcester, Metro West, Boston, Springfield, Ma.
Dent, ding, crease, hail damage : PDR Wizard do all.  We provide Mobile PDR service.
Let us note if your car damaged after recent hail storms. We'll take a care !
WE WILL TRANSFORM  YOUR EXPECTATIONS TO REALITY !
What others think about our service :
http://www.northamericanmotoring.com/forums/coupe-talk-2002-2006/177739-got-dings-found-an-awesome-mobile-pdr-guy-servicing-boston-worcester-providence.html
Dent, ding, acorn damage dents, creases, hail damage : PDR Wizard repair all. Professional dent removal PDR service at your place.
Does your vehicle have dent, ding, hail damage, grocery cart bang, or not recognized crease ? 
Welcome to Mobile Paintless Dent Removal - Boston Dent Pro World !
Dent removal PDR wizard from Boston,  Worcester to Springfield, MA and Putnam, CT

Dents, dings, creases, hail damage, acorn damage :  Independent dent removal PDR wizard repair all.
Professional dent removal (PDR) service at your location.
The main of our service is to eliminate the dent, ding, dents, hail damage and creases completely.
Choosing Paintless Dent Repair prevents the use of dangerous chemicals used in refinish processes and prevents replacement of parts that end up in land fills.

 
SMARTER, MORE EFFICIENT PAINTLESS DENT REMOVAL REPAIR METHODS
I will beat any traditional body shop's legitimate written proposal on similar repair.
Mobile Boston paintless dent removal PDR wizard handling:  auto dents, dings, creases, acorn damage,  bumper dents, hail dent damage repair.
Specializing in high performance, luxury and exotic cars. 
We don't rush perfection of dent removal art !

We considered the best in the auto business due to our expertise with handling difficult (PDR) dents that other corporated companies would not touch.
MOBILE BOSTON PDR WIZARD SERVING AREAS
Mobile Boston  PDR Wizard serving areas : Boston, Ma + Metro West + Worcester +  Springfield + Chicopee + Northampton + Framingham + Marlboro + Shrewsbury + Westboro + Newton + Acton + Natick + Leominster + Lowell + Watertown + Concord + Boxborough + Waltham + Lynn + Auburn + Needham + Arlington + Danvers  + Cambridge +  Waban + Sutton + Ashland + Harvard + Marshfield + Duxbury + Plymouth + Billerica + Lexington + Woburn + Medford + Wayland + Burlington + Taunton + Brocton + Maynard + Rutland + Milford + Southbridge + Waltham + Danvers +  Northboro + Woonsocket RI + Dedham + Sturbridge + Webster + Oxford + Dudley + Palmer + Grafton + Rutland +  West Boylston + Hopkinton +  Holliston Ma + Putnam Connecticut and more......


WHO DO WE SERVICE ?
Mobile Boston  PDR  Wizard certainly left it's mark in the auto dent repair scene  from Springfield Ma, Worcester,  to the Boston Ma.
For us paintless dent removal, it's like carving digital image : every  pixel of dent or hail damage must be carefully repaired.
VALUE FOR YOUR HARD EARNED DOLLAR
We save you money on dent, ding, hail damage, acorn damage removal since the average cost for (dent & ding removal) -  PDR is 50% - 70% off of traditional repair methods. Prices very depending on dent, acorn dent, ding size, dent location, crease sharpness, accessibility, and volume discounts.  I strive to be your very best overall value for paintless dent removal in all Boston, Ma area.
With Independent mobile dent removal PDR Wizard there no excuses and no surprises about dent, ding, hail removal quality!
WHY WE ARE DIFFERENT?
Our customers including car owners in Boston Massachusetts, Springfield, Worcester, Ma car clubs, body shops, local dealerships, Massachusetts golf clubs, ma detailing companies just a name a few. We able to do paintless dent removal, repair procedures for all makes, models and worth.
Some customers accidently and constantly call us "Dent Wizard". To clarify this, our private company status we want to inform you : We are not national chain company like PDR Lynx, Hi Tech PDR or Dent Wizard. As a small, Independent Company we providing local Paintless (PDR) Dent Removal and Nation Wide Hail Damage Repair.
We are fortunate to have a loyal following of customers who know the difference between an average dent removal (PDR)  repair and Mobile Boston Dent Pro Ding and Hail damage PDR wizard repair.
                                                     Boston Dent Removal Expert Serving Areas
Boston, Brookline, Cambridge, Ma, Worcester, Framingham, Marlboro, Shrewsbury, Westboro, Newton, Acton, Boxborough, Harvard, Maynard,  Watertown, Needham, Dedham, Natick, Northboro, Waltham, Sudbury, Ashland, Milford, Grafton, Lynn, Norwood, Wellesley, Waban, Auburn, Mendon, Marshfield, Billerica, Lexington, Woburn, Medford, Wayland, Burlington, Duxbury, Plymouth, Taunton, Brocton,  Clinton, Northbridge, Stow, Douglas, Upton, Sutton,  Hudson, West Boylston, Arlington, Danvers, Concord, dent removal Boston ma,  Millbury, Holden, Spencer, Leicester, Leominster, Littletown, Lowell,  Warren, East Brookfield,  Paxton, Rutland, Sturbridge, Sudbury, Hopkinton, Waltham, Holliston, Southbridge, Holland, Webster, Dudley,Douglas, Wrentham, Charlton, Oxford, Greater Boston Ma. Palmer, Springfield Ma, Chicopee Ma, Northampton Ma, Putnam CT, Thompson CT,  Connecticut CT, Providence Rhode Island, Pawtucket RI, Woonsocket RI )
LONGER DISTANCE SERVICE ALSO AVAILABLE UPON REQUEST !!! PLEASE CALL US FOR DETAILS.
OUR LOCATIONS AND PARTNERS
299 Elliot St. Newton, MA 02464
130 Main St. Acton, MA 01720
48 Prentiss St. Watertown, MA 02472
609 Waverly St. Framingham, MA 01702
611 Massachusetts Ave. Boxboro, MA 01719
51 Waverly St. Worcester, MA 01604 
252 Pond St. Ashland, MA 01721
7 Arlington St. Needham, MA 02492
54 Maple Ave. Rutland, MA 01543
225 Grafton St. Worcester, MA 01604
35 Pearl St. Webster, MA 01570
263 West Main St. Dudley, Ma 01571
JACK WAX AUTO DETAILING
199 Southbridge St. Auburn, MA 01501
BMW FORUM LINK BELOW :
http://www.boston-bmwcca.org/instantforum/Forum3-1.aspx
"GO GREEN" TECHNOLOGY IN PAINTLESS DENT REMOVAL - PDR BUSINESS
 http://www.youtube.com/watch?v=TiKu7EFmeDI